Bespoke clothing is the pinnacle expression of the fashionable gentleman. The cut and the size are uncompromised, and every stitch is sewn with the singular aim of reflecting the owner's sense of style.
We offer fully- and partially-bespoke suits, shirts, trousers, blazers, topcoats, and tuxedos crafted in either the English or Italian styles. All alterations are guaranteed for one year.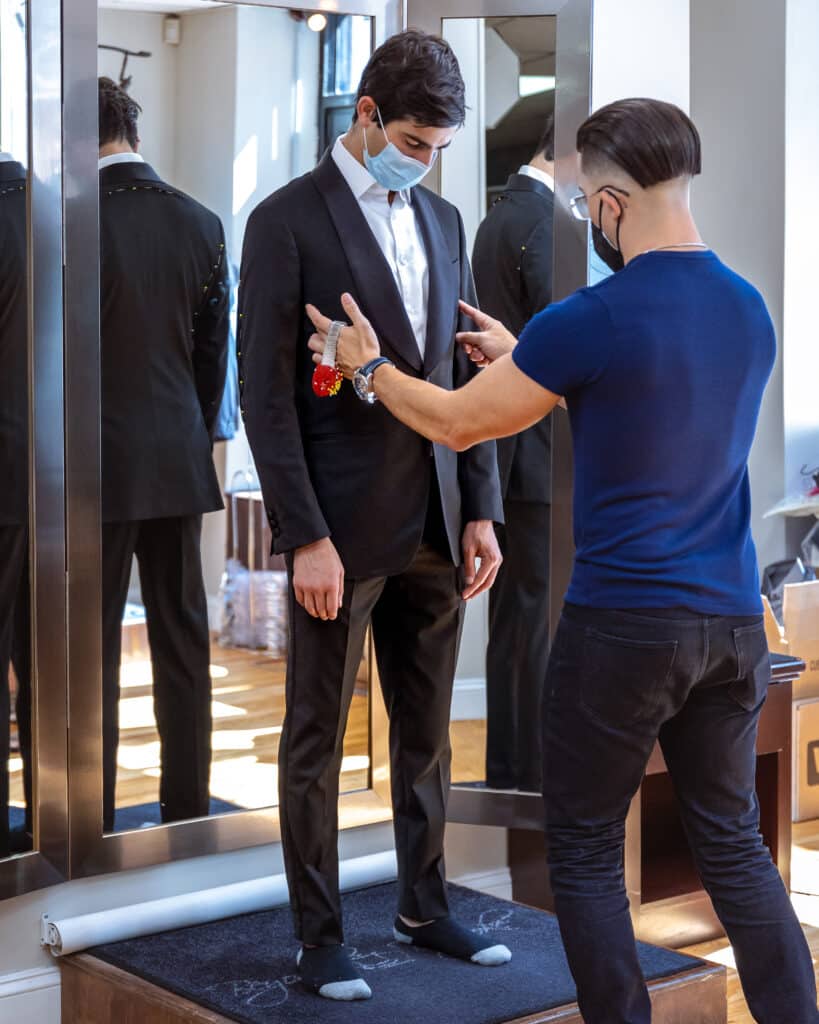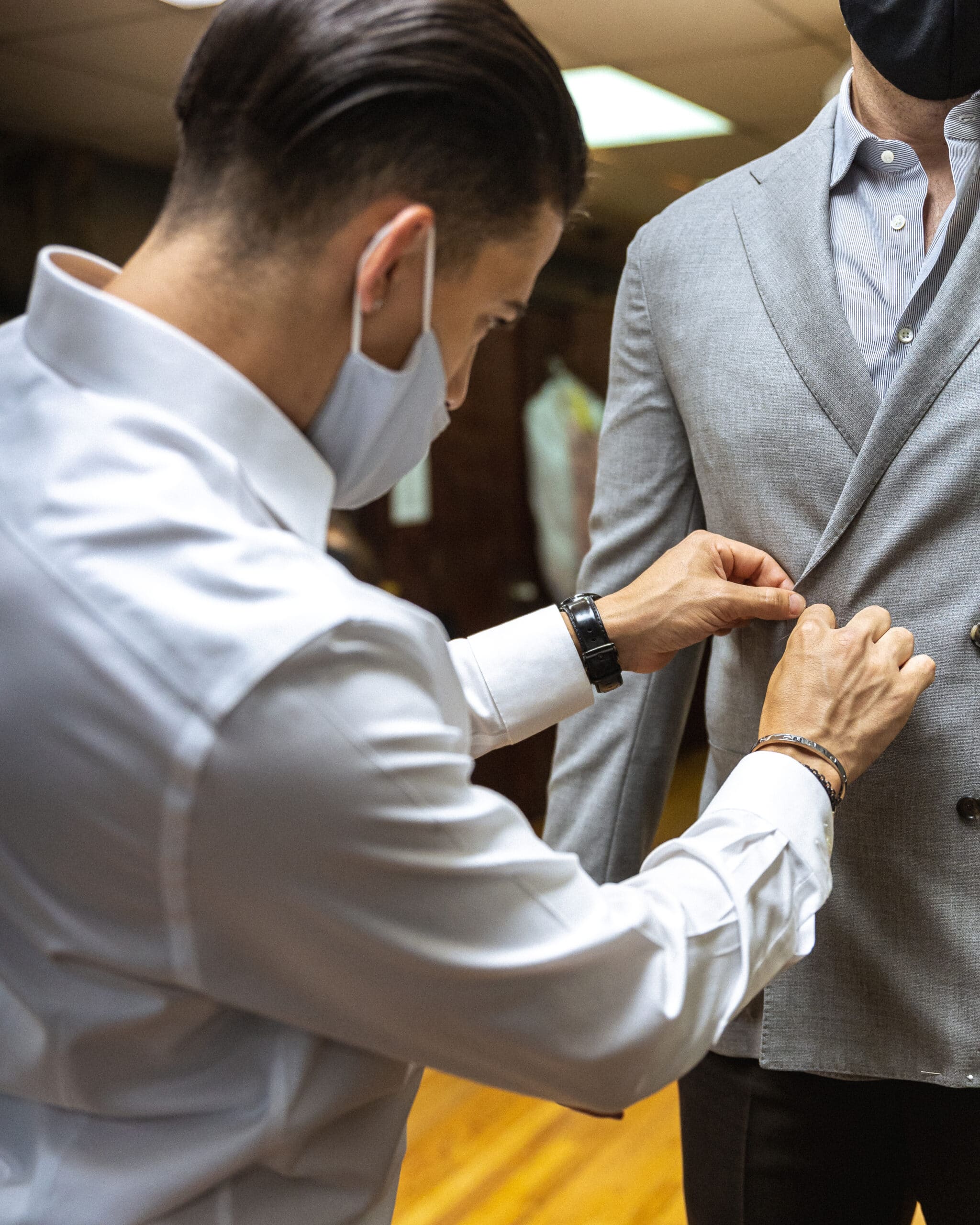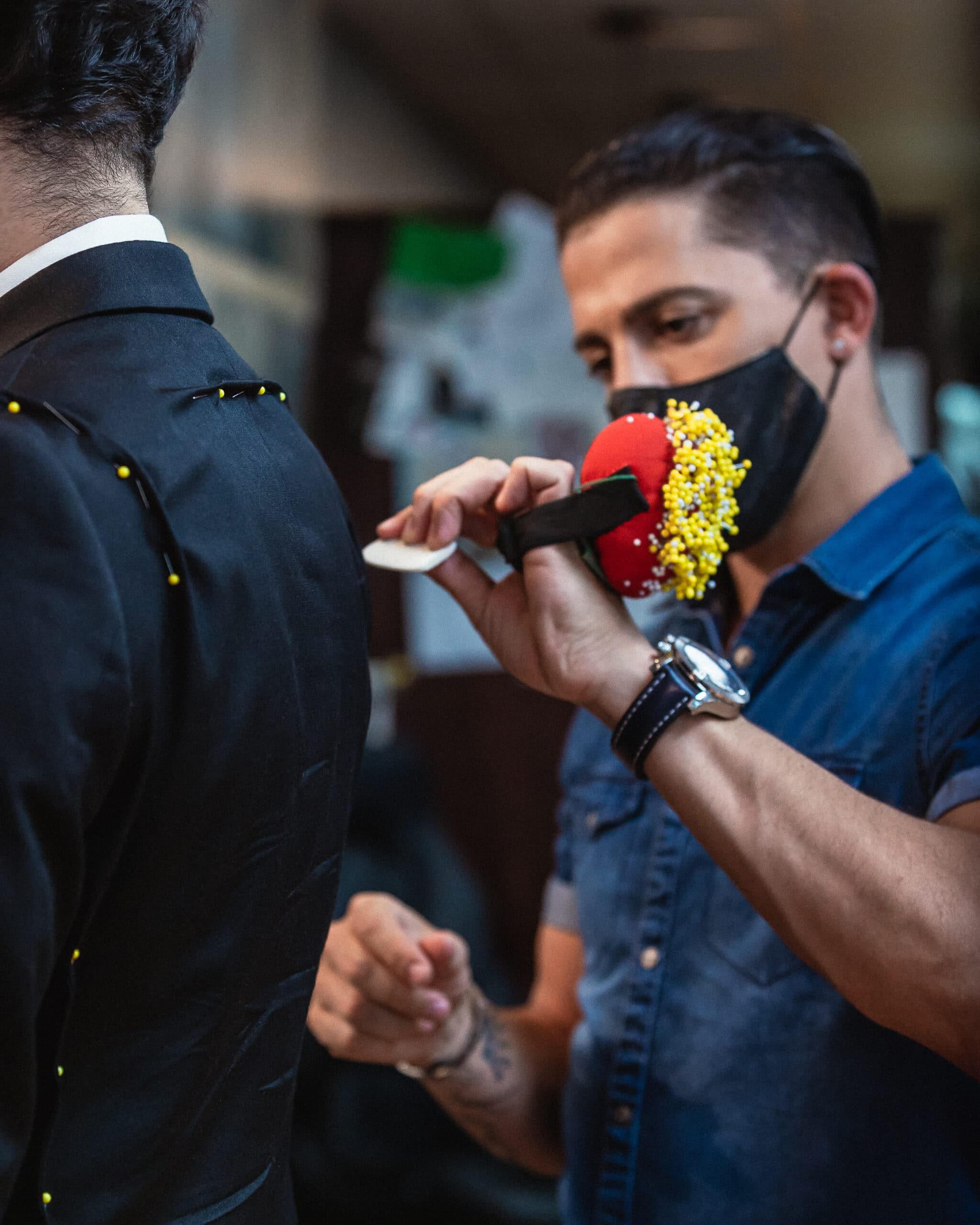 Suits
Two pieces or three? One button or two? Double vents or a single? Notch lapels or peak? Straight pockets or slanted ones? For the trousers, are you a single-pleat man or a double? Side buckles or belt loops?
As the adage goes, "It's in the details." Creating a bespoke suit is an opportunity is to distinguish yourself in a slew of subtle (and, sometimes, not-so-subtle) ways.
If the prospect of all those decisions feels a little daunting, have no fear. Beyond Bespoke's in-house tailors are here to carefully guide you through what should be a fun and exciting process. They can explain the advantages of certain aspects and materials and ensure that your bespoke suit is a pure reflection of your style.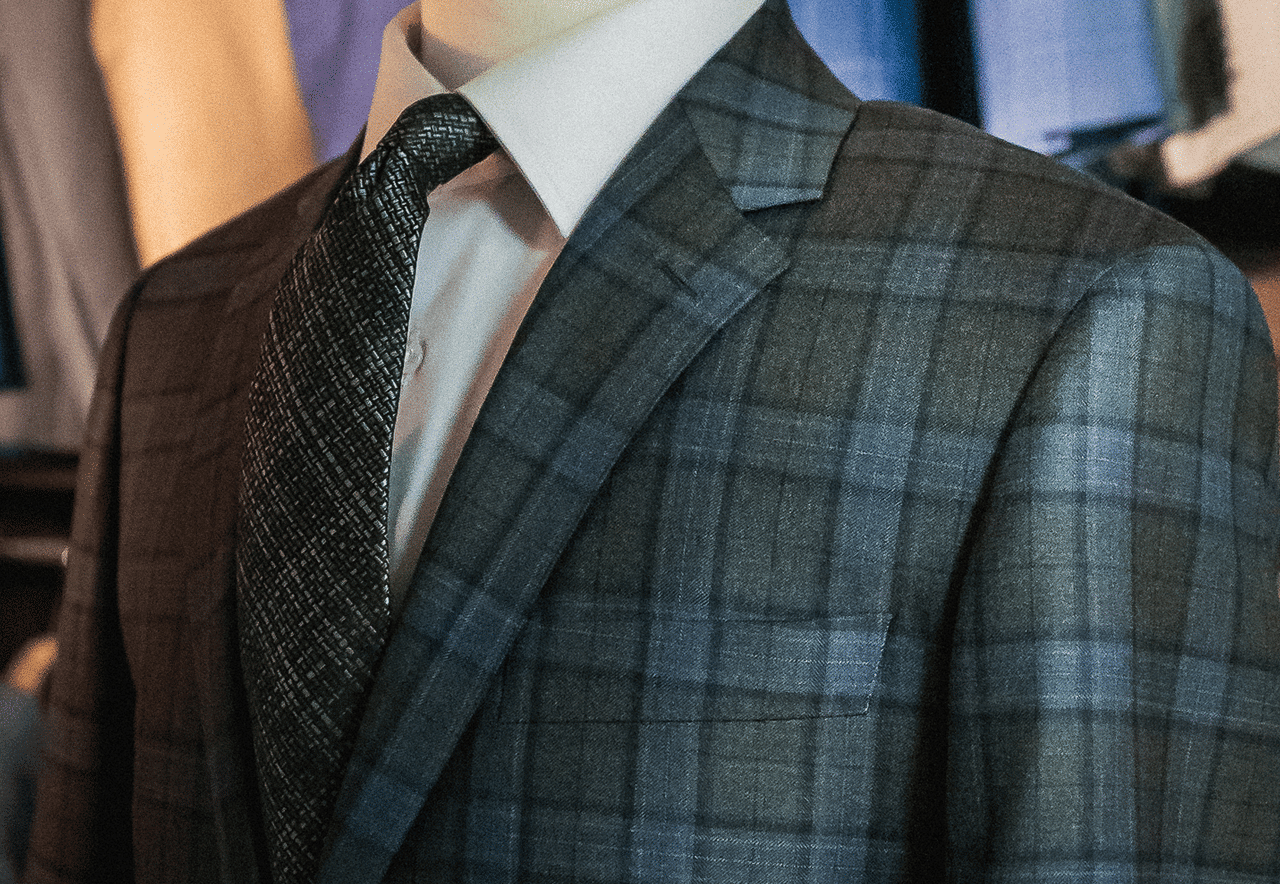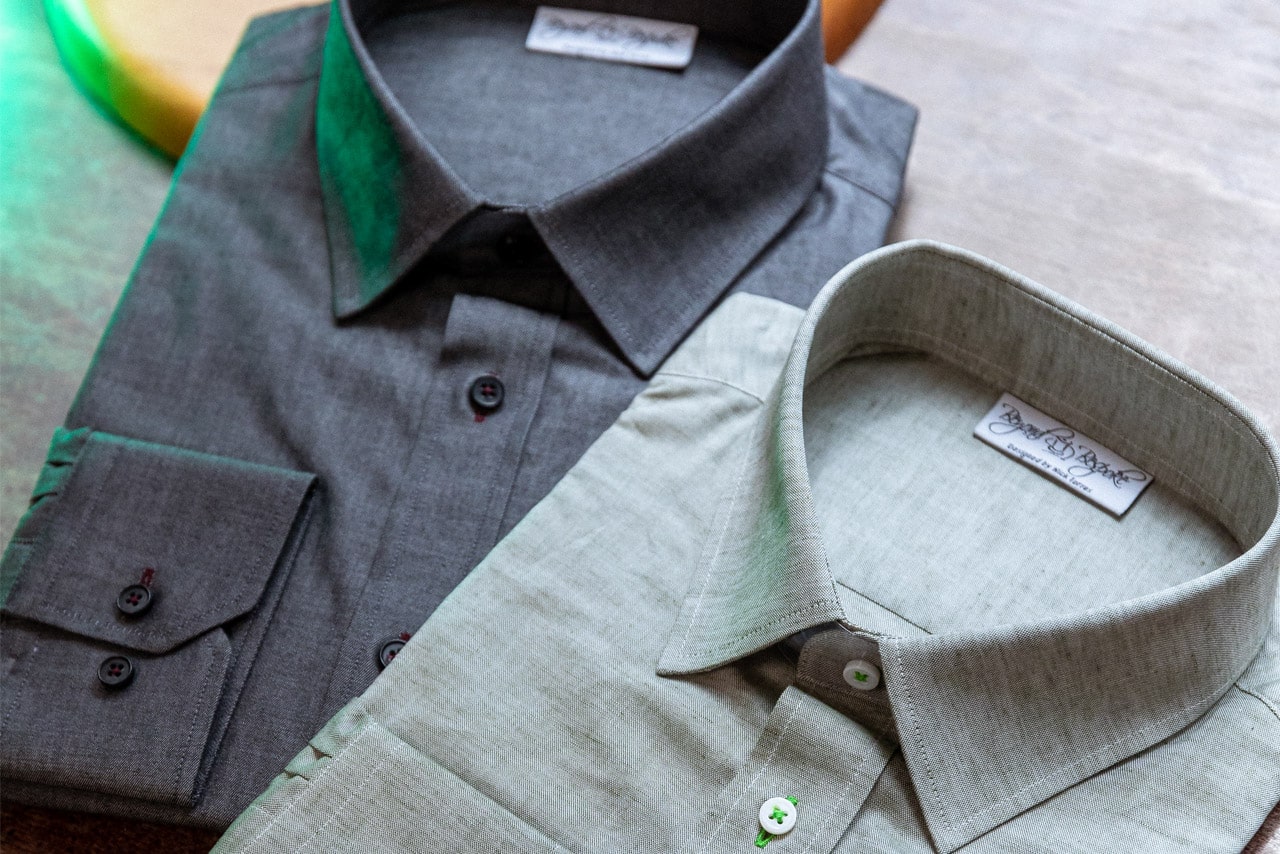 Shirts
Are you someone who obsesses over making sure his dress shirts don't billow out the back of his trousers? And collar styles? And finding just the right shade of blue? And white? If you answered yes to any or all of those questions, a bespoke shirt is going to change your life. It's not just that it will fit better than any other dress shirt in your closet (though, it will), it's also that every specification will be designed to your liking, from the material to the color to the front pocket (or lack thereof).
Topcoats
A topcoat should be the finishing touch to your outfit. Why, then, would you throw on any old coat when you invested so much time and thought in what you're wearing underneath it?
In designing your bespoke topcoat, you'll be able to select from more than XXX top-quality fabrics and XX complementary linings. And that's just the start. Each detail, from the color of your buttons to the depth of your pockets is up for discussion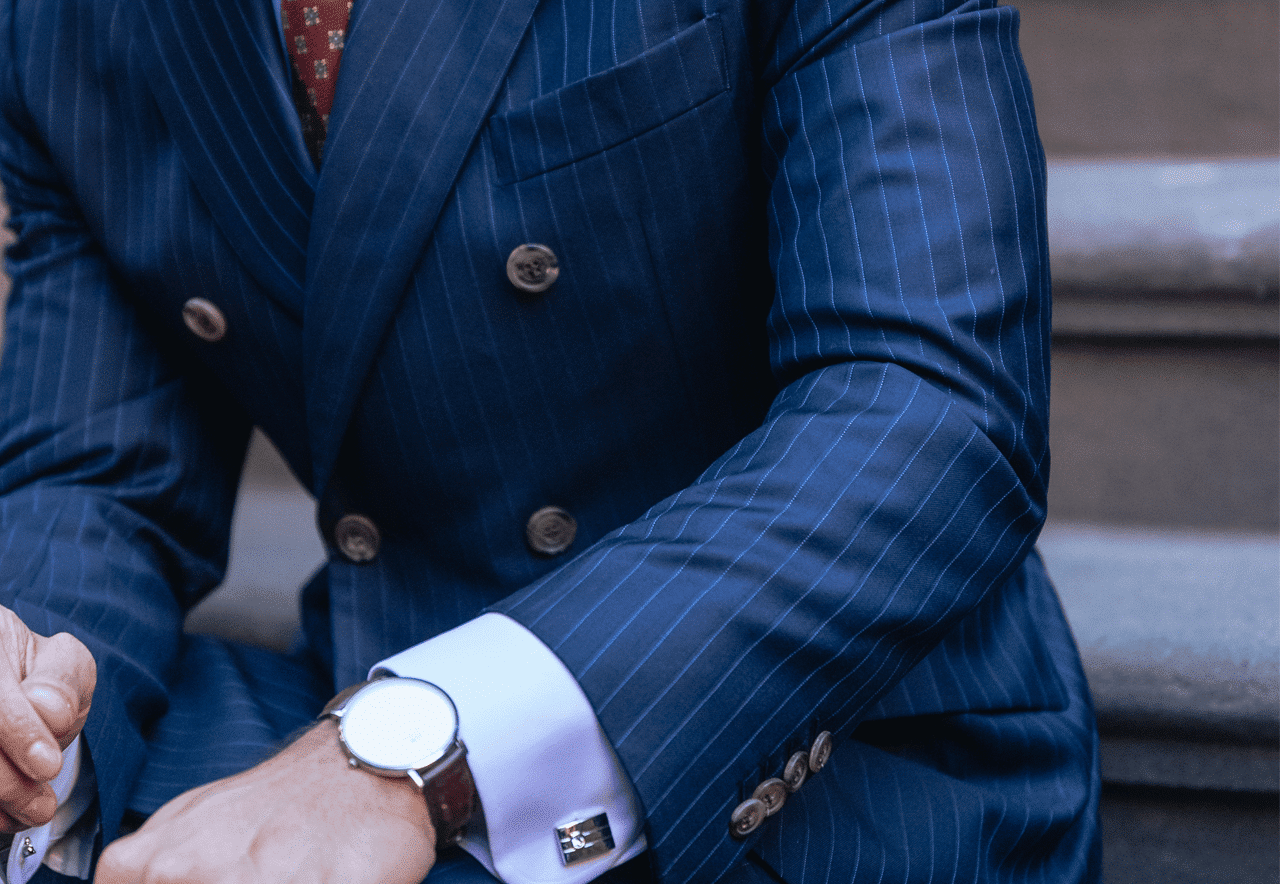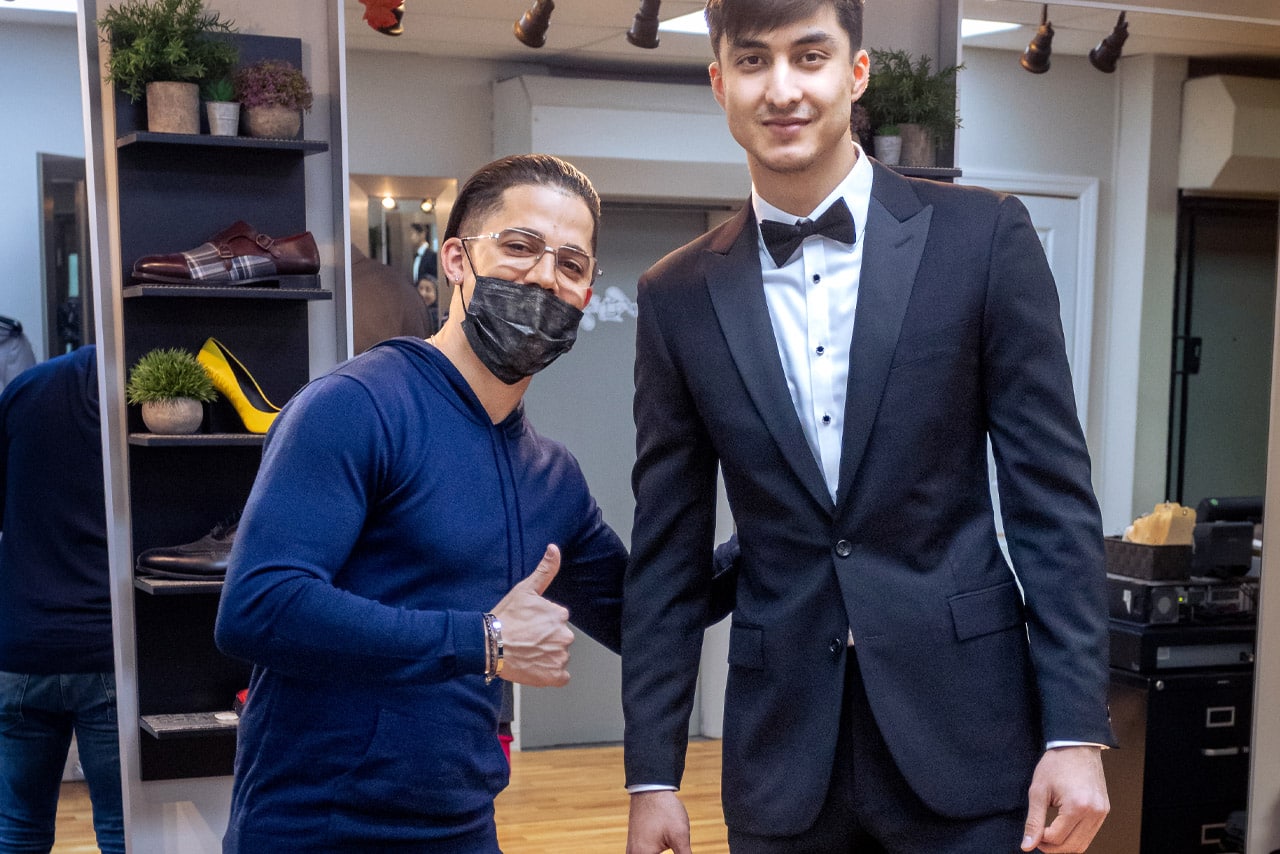 Tuxedos
For all the mileage the tuxedo, or dinner suit, got during a recent, more formal past, it had very little character. Though dress codes have loosened, the tuxedo has come into its own. Maybe because there are no rules left anymore. Today, we're making an exquisite variety of them for every occasion – and every mood.
The Beyond Bespoke tuxedo is hand-tailored for each client with meticulous attention to detail and expert craftsmanship. Whether you have something traditional in mind, like a double-breasted tux with peak lapels, or a bit more red carpet-worthy, with, say, a navy paisley velvet jacket, we can help you realize your vision.