Properly altering a garment will provide the wearer with a bespoke fit. It will also bolster the garment's integrity, ensuring its durability for years to come.
Each of our tailors has more than 20 years of experience in this industry, and their depth of knowledge shines through in every alteration.
Although we specialize in tailoring suits, we can re-size, re-style, and mend virtually every garment and accessory in a man or woman's wardrobe, including sweaters, distressed jeans, and even belts. And when the need is urgent, we can usually do it within the same day. (Please note, we do not alter fur garments.)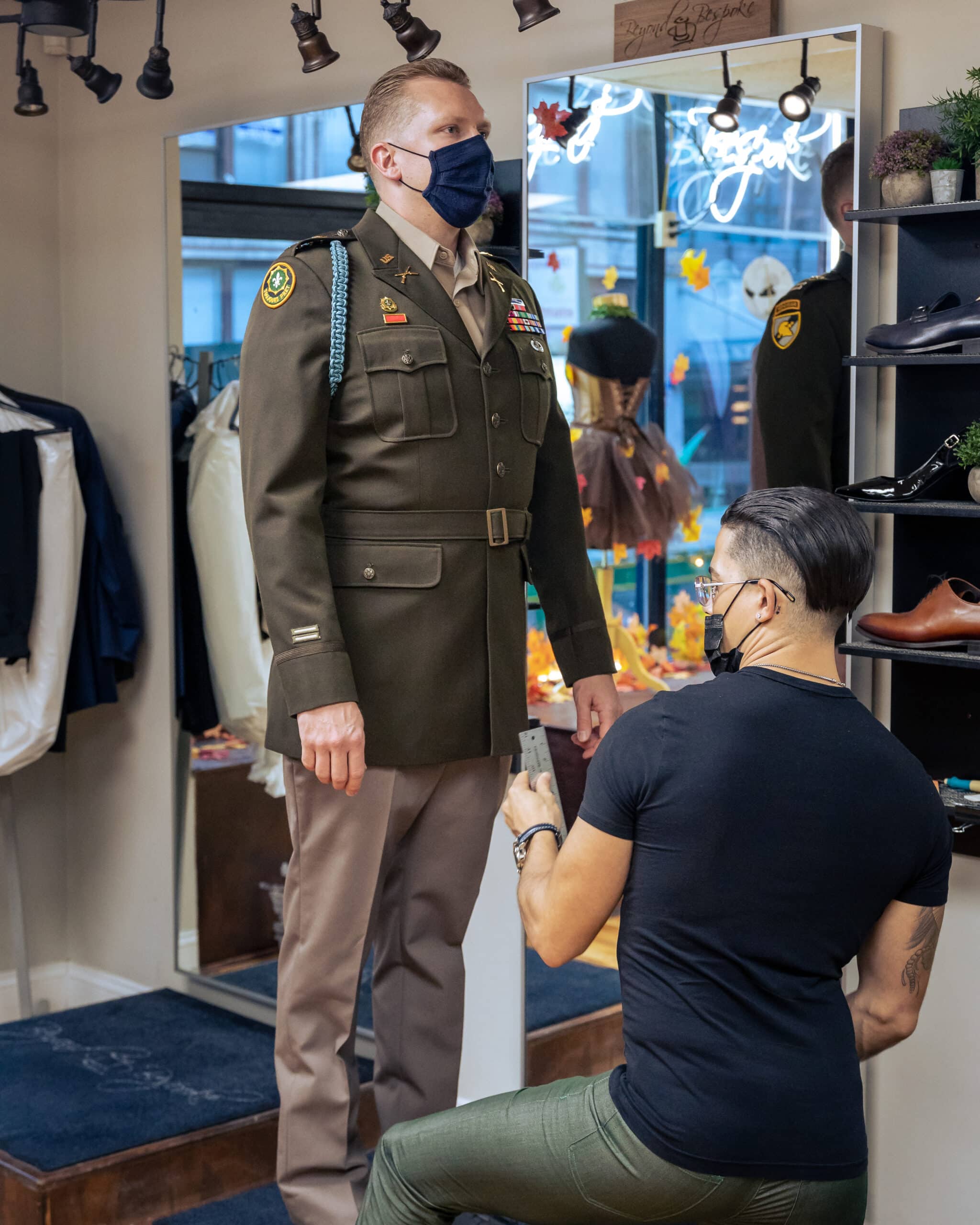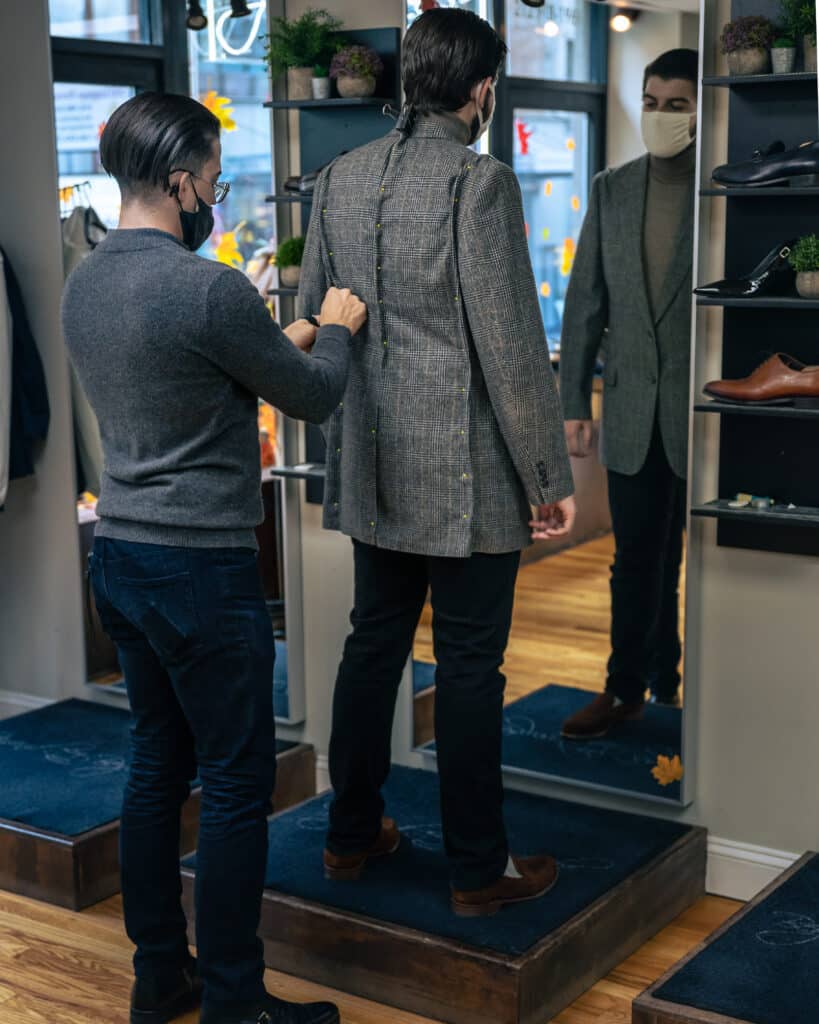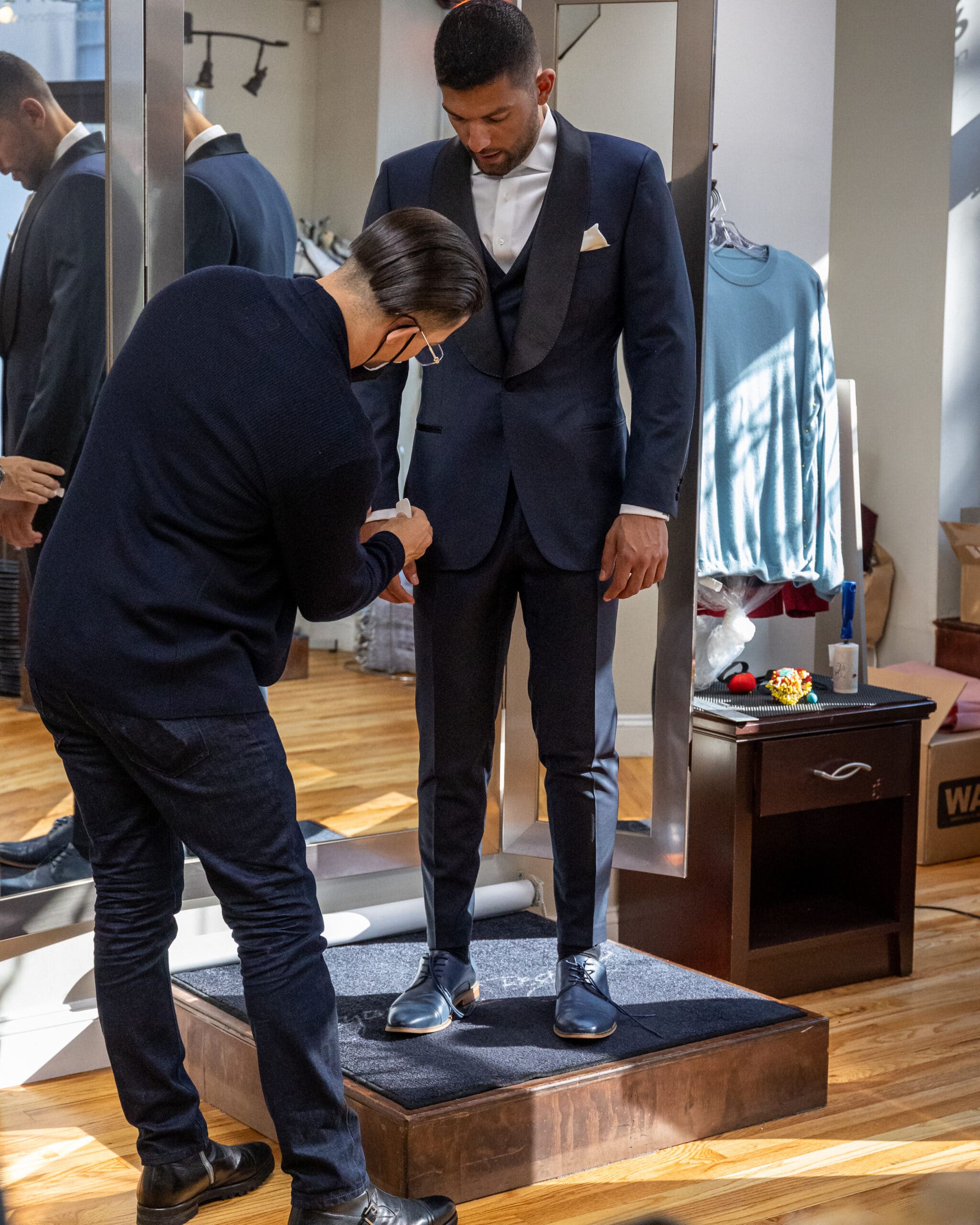 What do we do?
You may have had a dry cleaner adjust the hem on a favorite pair of pants or replace the zipper on a skirt. That's just scratching the surface of what an experienced, skilled tailor can do. Here's a partial rundown of all the ways we can help breathe new life into your garments.
Reline suit jackets
Narrow the shoulders on a suit jacket
Shorten or lengthen the sleeves on a jacket, coat, or shirt
Take in or let out the waist and seat on a pair of pants
Lower the waistband on a pair of pants
Alter and repair leather and suede garments